You can feel cool and collected as you cruise the streets of Canonsburg, Pittsburgh, and Uniontown, Pennsylvania, in your new luxury car. Which suits your style best, though, the 2020 BMW 5 Series or the 2020 Audi A6? See them go head to head in this car comparison!
At Bobby Rahal BMW of South Hills, we want enthusiasts near Morgantown, West Virginia, to see how these sport luxury sedans measure up. Drop us a line to learn more.
People also read: 2020 BMW 5 SERIES REVIEW
---
Interior Style: All the Trappings of Luxury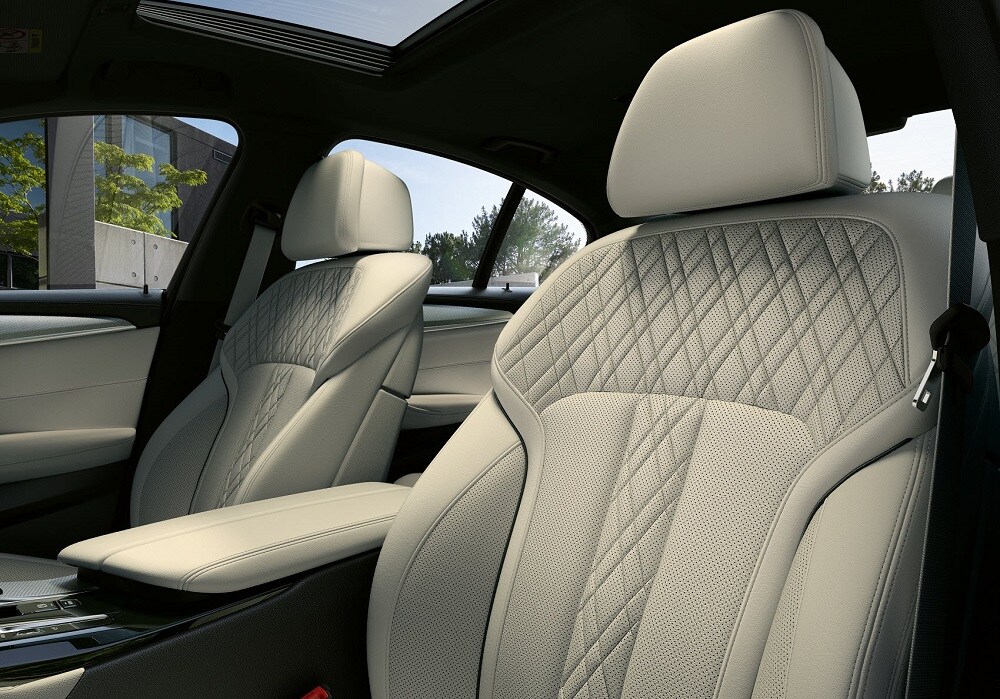 The best luxury vehicles elevate every second of your experience behind the wheel! For many drivers, that experience starts with the plush surroundings, which the 2020 5 Series and A6 offer in spades.
Run your fingers over the fine wood and metal accents available in these cars. The BMW 5 Series looks sharp with Aluminum Rhombicle Smoke Grey trim, which features a Pearl Chrome accent. You will love the Dark Brown Walnut Natural Wood that runs through the Audi A6 too.
Keep in mind, though, the 5 Series offers a more varied selection of interior accents. It can also be equipped with ceramic controls, where features like the iDrive Controller bezel, gear shifter, and audio controls receive a deep black glazed finish. You won't find this fine touch in the Audi A6.
---
BMW 5 Series vs Audi A6: Car Technology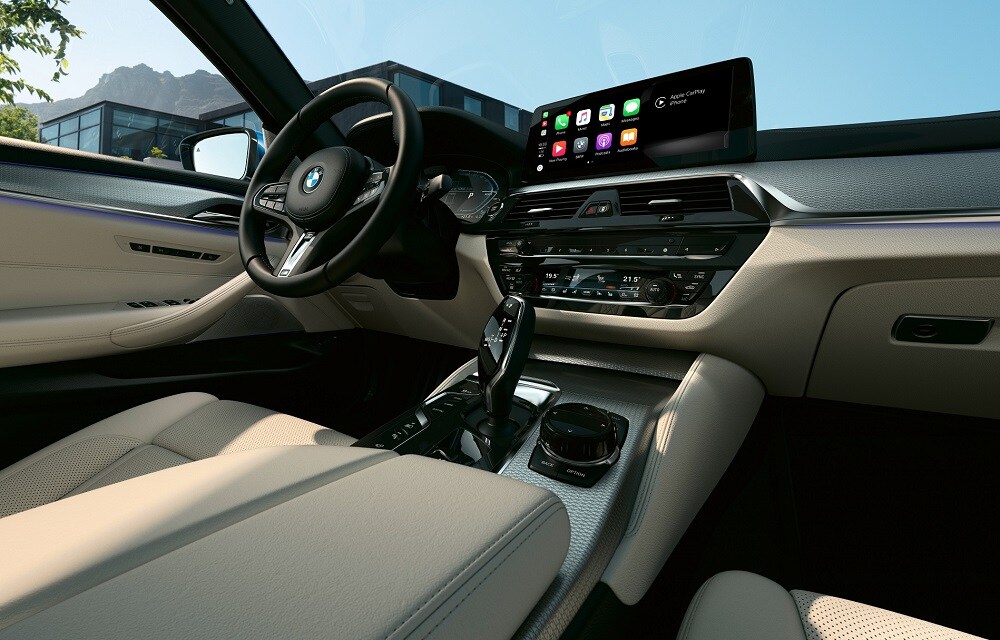 Stay more connected on your travels with the BMW 5 Series and Audi A6. These sedans' infotainment systems can put your smartphone and your roadmaps within reach.
The BMW iDrive system and its Audi equivalent make Apple CarPlay™ standard, so you can hook up your iPhone® and use your music and messaging apps on the road. On the 5 Series, you get a standard 12.3-inch digital instrument cluster, while the A6 features a standard 7-inch color driver information system.
Drive the BMW 5 Series and you can also enjoy the added perk of Gesture Control. It can recognize several easy-to-learn, natural gestures, so you won't even need to look at or touch the screen to control it! The Audi A6 lacks this extra convenience.
---
5 Series vs A6: All-Star Performance Specs

The 2020 5 Series and A6 feature some incredibly potent powertrains. BMW is a different ballgame where performance is concerned, however, and the high-powered 5 Series really has no competition here.
| | |
| --- | --- |
| BMW Performance | Audi Performance |
| BMW 540i | Audi A6 |
| 335 horsepower | 335 horsepower |
| BMW M550i xDrive | Audi S6 |
| 523 horsepower | 444 horsepower |
| BMW M5 | Audi RS 6 Avant |
| 617 horsepower | 591 horsepower |
While the everyday versions of these cars are well matched in power, the gap grows as you consider the performance-tuned models. The BMW 5 Series M550i xDrive tops the Audi competition by 79 horsepower. The head honcho-the BMW M5-even manages to outgun the Audi supercar.  

That means speedier acceleration when you drive the 5 Series. From the track to the streets, we think you'll be impressed by what this BMW can do!
---
Which Car Is Better, Audi A6 or BMW 5 Series?
We hope Canonsburg, Pittsburgh, and Uniontown, PA, shoppers found this comparison helpful! There's no doubt the 2020 BMW 5 Series and 2020 Audi A6 are forces to reckon with in the luxury car market.
The two make a great first impression. However, you may find you enjoy settling into the 5 Series more, with a wider array of trimmings and more advanced infotainment. Those fierce performance engines are made to impress too! Morgantown, WV, motorists will want to hit the throttle for themselves.  
Book your 5 Series test drive today at Bobby Rahal BMW of South Hills and see this car in action!