You deserve stopping power on the streets of Canonsburg, Pennsylvania. To make that happen, you'll need brake service from time to time. Fortunately, the service center at Bobby Rahal BMW of South Hills is here to lend a hand!
Our certified technicians can inspect, maintain, and repair every part within your braking system. Come to us and give your brakes first-class care-you'll thank us down the road! See what our specialists can do for you.
---
What Does Brake Service Include?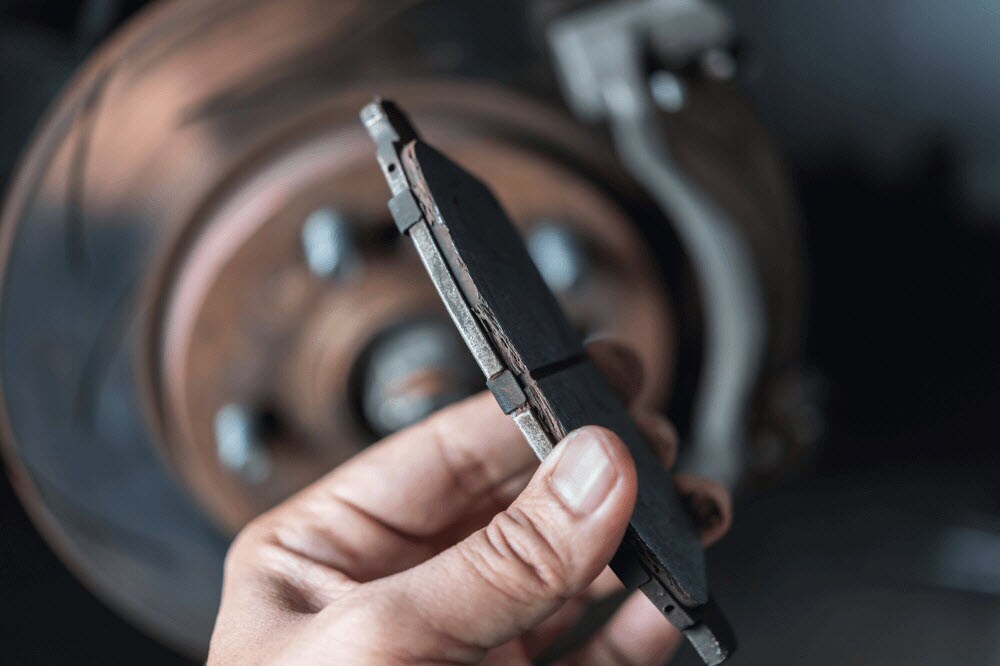 No doubt about it-your brakes are a complex system. But we can help you keep every part within that system running like a well-oiled machine. Our team has experience with BMW brakes as well as those from other makes and models.
We'll begin by inspecting your braking system from top to bottom. If any part or fluid in that system needs replacing, we'll do it-and we'll do it with OEM parts and fluids! That includes your:
Brake fluid
Brake pads
Calipers
Lines and hoses
Rotors
Canonsburg, PA, drivers will likely need brake pad replacements most often, as these parts tend to wear out more quickly. Choose us for brake pads that come directly from your car's manufacturer!
---
Signs You Need Brake Service near Canonsburg PA
Every vehicle needs brake maintenance and repair from time to time. You may be able to extend the length of your pads and other parts by practicing good driving habits, but eventually, every brake part reaches the end of its life.
How will you know when that moment arrives? Watch for these top warning signs you need brake service:
You hear a squealing noise. Modern brake pads often have wear indicator clips built in. When your pads near the end of their natural life, you'll hear the sound of them squealing as you brake.
Stopping the car takes more time. Are your brakes not as responsive as they used to be? This can happen when you apply the brakes often without bringing the car to a full stop.  
Car's nose pulls to one side. BMW cars are known for their famous shark noses-but do you notice that nose pulling to one side as you brake? If so, you may need brake service.
These are generally signs you need new brake pads, although other crucial parts in your brakes need replacement on occasion as well.
---
Take on Canonsburg with Reliable Brakes
After brake maintenance and repair with us, you can drive with confidence on the streets of Canonsburg, PA. It could be a cruise over to Peters Lake Park for a walk along the water-or just a drive through town, right past the Perry Como Statue.
Either way, do it with reliable brakes and enjoy your adventure all the more.  
---
Schedule Brake Repair near Canonsburg Today
At Bobby Rahal BMW of South Hills, nothing matters more to us than helping you keep your car safe for the roads. Brake service near Canonsburg, PA, ensures your vehicle can come to a safe stop whenever needed.
Don't wait any longer to give your brakes the high level of care they deserve. Set up an appointment at our authorized service center or contact us!